A DMCA (Digital Millennium Copyright Act) request is what people who want to protect their copyrighted material have to fill out when removing items from Google.
Basically, a company will find a copy of their material, i.e. a photograph, some video, music etc, and then they can fill out a DMCA request through Google Webmaster Tools.
Google will then be the judge on whether the content does or does not infringe copyrights and then will either take down the content, or leave it up.
Google tries to be as transparent as possible with this process and releases regular reports on this subject. You can view a summary of their reports but you can also view all requests.
Over at TorrentFreak they're suggesting that Google now process over 1,000,000 DMCA requests a day.
DMCA requests are increasing exponentially at this moment as you can see by the graph below: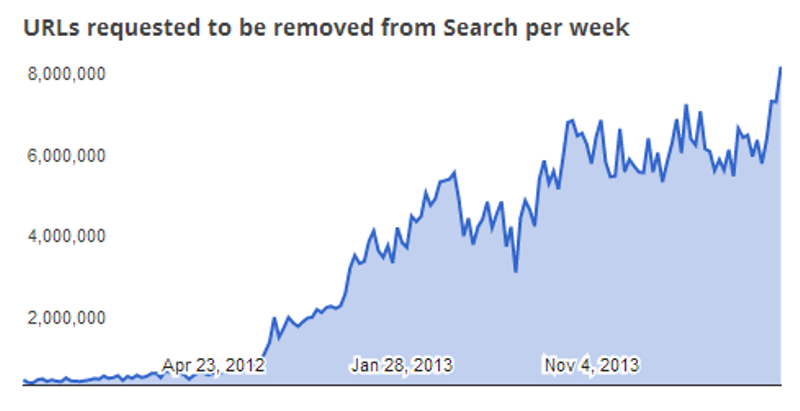 Despite the massive growth of these requests, people are still accusing Google of not doing enough. One Anti-Piracy campaigner was quoted as saying:
"Every day produces more results and there is no end in sight, We are using a bucket to deal with an ocean of illegal downloading."
Blog Post by: Greg McVey