Google has long been adored for it's often interactive Doodles. Especially the ones where you could play a game. I'd have to say the Pac Man Doodle was a great one. As well as the Easter Egg when you search for "Zerg Rush" on the search page.
But now they've launched a great new Maps game that is much more than just a little gimmick. Smarty Pins is a game that tests your Map and General knowledge at the same time. Check out the games start page below: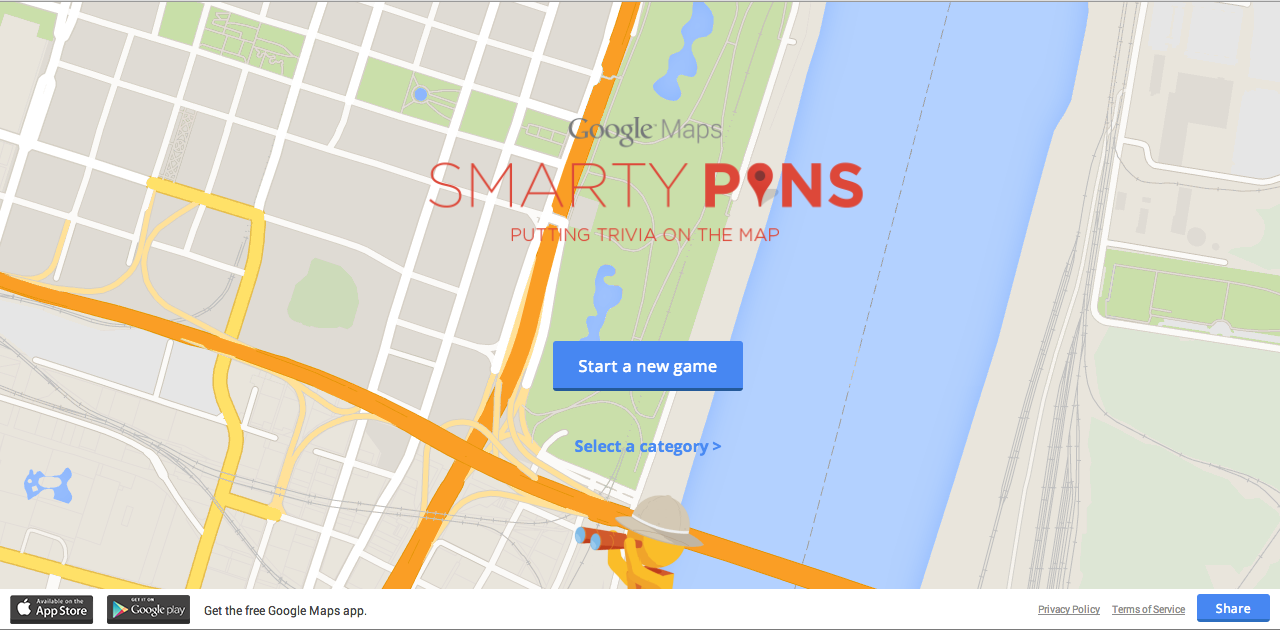 They've even packaged the game for Android and iOS devices. The perfect game for when you're passing time on the toilet.
The aim of the game is to guess where on the map a location is based on a clue. Take a look at it below: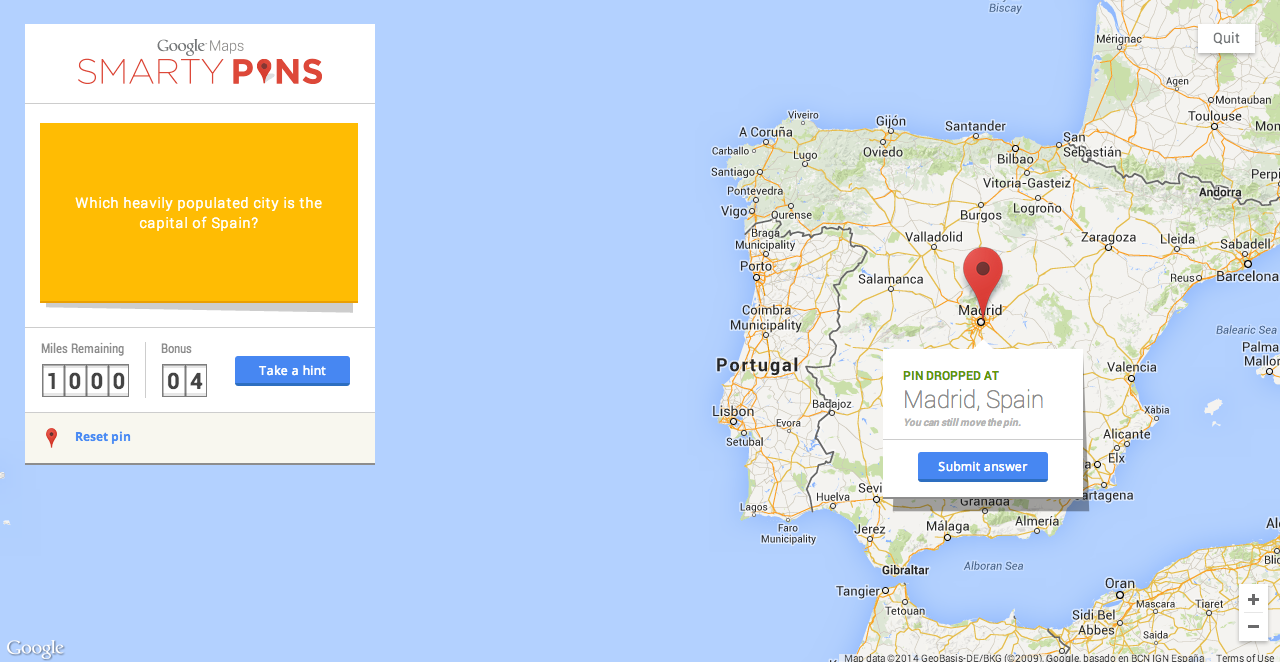 Blog Post by: Gregory McVey