If you're in business to progress then we strongly recommend using SEO Manchester Ltd as your one stop, full service marketing agency dealing with all of your marketing requirements.
Take a look at the features offered as part of our Marketing Partnership program and see how we can streamline your businesses marketing efforts.
SEO Manchester Ltd Partnership
1
Online Marketing
We will market your website on all major search engines and Social networks gaining you exposure, leads and new clients.
2
Sales Call Forwarding
Divert Sales calls directly to SEO Manchester Ltd. We will assess, question and analyse all proposals & sales enquiries you receive to ensure you get optimum results from your budget, however small.
3
Website Accreditation & NSC Notice
We will install a notice in the bottom corner of your website informing your clients of your esteem & sales agents a warning to not.
4
FREE, Unlimited Marketing advice
As you receive regular sales emails, we will help you sift the good from the bad and ensure you aren't left learning expensive mistakes as many UK businesses do.
5
Free Email Marketing
Saving £240 you will have full access & autonomy to the MailSender Platform to generate new clients & enquiries of your own. Being a Partner will also allow to.
6
Dedicated account manager
You will be assigned a Dedicated account manager who will be manage your account as well as use their own team of experts to help you maximise your marketing.
7
50% OFF – EVERYTHING SEO Manchester Ltd
That's 50% OFF websites, SEO, Marketing, hosting, yes EVERYTHING that SEO Manchester Ltd have to offer you can have at a discounted rate.
8
Web Forensics
With the ground breaking software utilised at SEO Manchester Ltd, we are able to identify & report on the companies visiting your website providing valuable sales information.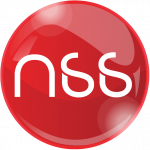 Contact SEO Manchester Ltd for an online quote today.