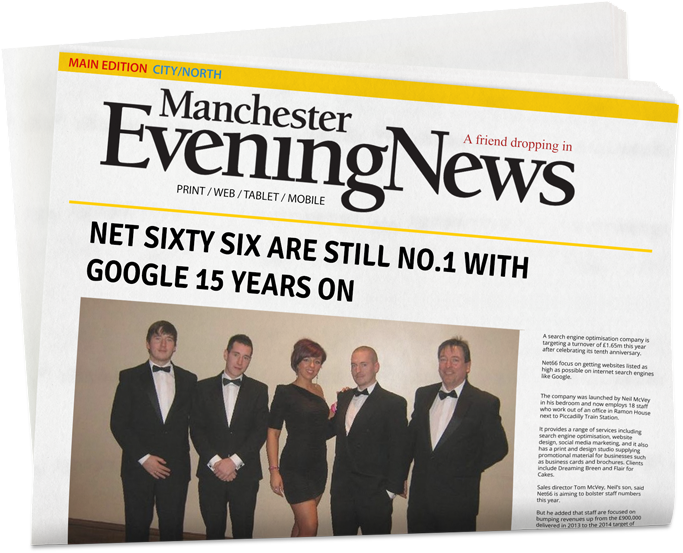 Since our modest beginnings in East Lancashire, Net Sixty Six has gone from strength to strength whilst being true to its family values. One that has won friends and long serving customers since 2004.
In 2014, to celebrate our 10th anniversary, we have been featured in the local and national press. Two articles were published in the Manchester Evening News and PRWeb:


Digital Firm Aiming To Net £1.65m
21 February 2014


Father and Son Swap Bedroom for Boardroom as Net66 Celebrate 10 Years of Success as the Market Leader
13 January 2014
We aim to continue our success by means of applying old school ethics in an age of cutting-edge technologies. That kind of personal service in an increasingly anonymous era. One where the customer is king.