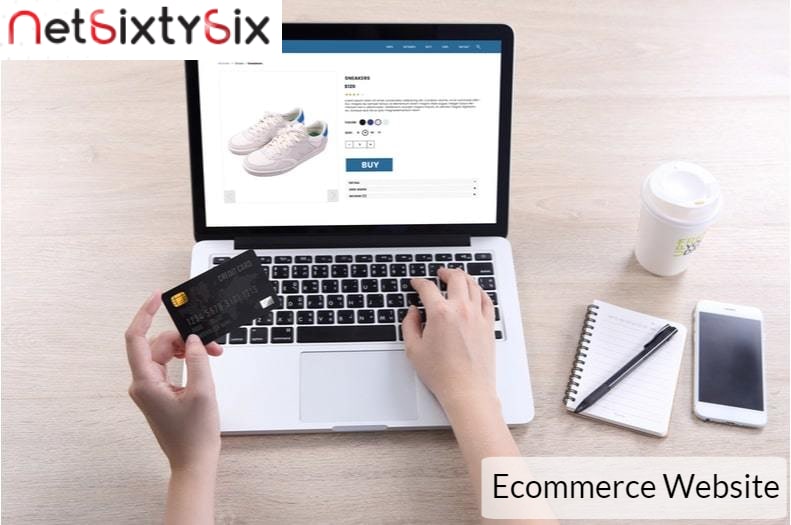 Ecommerce Web Design
Designing an Ecommerce Web Design in Manchester for clients throughout the UK begins with a consultation. This meeting provides us with guidelines about both the look, feel and functionality of what our clients are looking for. From small shopping sites to large-scale platforms that support worldwide marketing campaigns, ecommerce website design is a key part of any online retail business.
We design ecommerce websites in Manchester, that are custom built for your business. Our ecommerce website design includes SEO and provides custom solutions to suit all budgets so whether you're looking for an established company with proven success or the convenience of working with Digital Marketing agency we can help. Our team also provide expert SEO services and will work closely with you to ensure your website is optimised and ready for search engines from day one. We use cutting-edge coding techniques to develop the best ecommerce websites, which will allow your online store to outperform your competitors on Google.
SEO Manchester Ltd delivers superior-looking websites that are fully functional and convert customers. We offer custom ecommerce web design in Manchester, using the latest development frameworks to create your amazing site.
Web Design
Help your brands image with a high-quality ecommerce website that will engage viewers and convert site visits to customers.
Marketing Partnership
Maximise your ROI with quantifiable results and sensational benefits as part of our Marketing Partnership scheme.
Case Studies
See some of our clients already achieving fantastic results with our ecommerce business services and how we quantify them.
What is Ecommerce Web Design?
Ecommerce website development is the process of creating an online store that sells your products digitally, like a virtual storefront. Ecommerce websites are customised for your business and include features like SEO to connect with more potential customers.
Every ecommerce website is unique, and if you want an online business to be successful then a designer-made site won't work. You need a modern bespoke website, designed by experienced professionals such as our web developers at SEO Manchester Ltd.
What Are The Elements of Good Ecommerce Design?
Ecommerce website design should be user-friendly. The aesthetic design of your website should highlight the products and services you offer in a way that's easy to follow for potential customers, who are often not aware about what they're looking at on screens. It must also be visually engaging which will help to keep visitors on your site.
The navigation is also key in the design of an ecommerce website, and this can be achieved by integrating it with the product catalogue or search function to make sure customers can easily find what they're looking for. It's important that you use high-quality images which will show off your products well.
Another important aspect of ecommerce website design is to incorporate a clear and simple checkout process. This will mean your customers can submit orders quickly and easily through your shopping cart and keep in mind your online store for future purchases.
You will also need to know that your visitor conversions can be tracked and monitored in order to continually improve the effectiveness of your website. All conversions through your ecommerce online store's shopping cart will need to be tracked through Analytics which is something our SEO team specialise in setting up and monitoring.
Which Content Management System Do You Need?
Your customers will always have new needs to explore, which the content management system of our ecommerce website design service can accommodate. You can add/remove products to your online store platform or change prices in a single instance, without help of an IT support team. We work with many of today's industry-leading CMS platforms including WordPress, Shopify, WooCommerce, Magento, BigCommerce, Wix and many more. We've designed many features into our e-commerce sites to help people browse, shop and purchase: Login/registration, search engines, website navigation (categories of things – like departments for clothes), product filters (like size or colour), category ratings (highest reviews) and a lot more.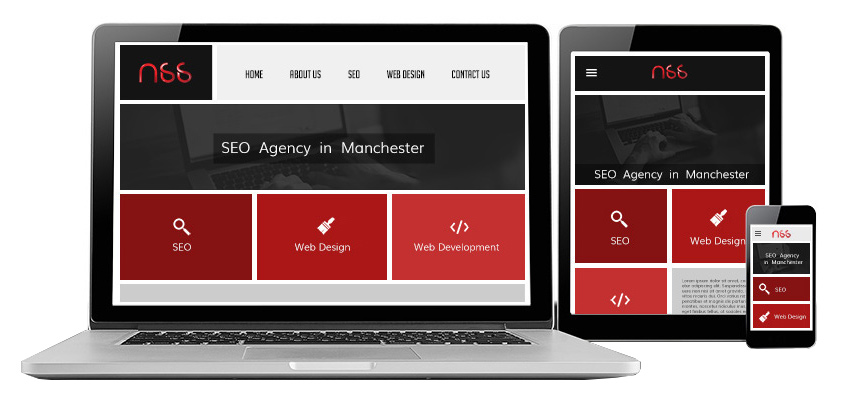 What Is Responsive Web Design?
In the past, the Internet would only be accessed through a desktop computer in your home. But now, people access the internet on mobile devices and tablets as well. With this change in how we interact with websites, responsive web design has become an essential tool for creating user-friendly interfaces that can be accessed from any device or browser.
This means that when you are browsing our website on a phone or tablet (or even laptop!), it will resize itself so you still get all of the content – without having to scroll left or right! It's important to note however, that there is no "one size fits all" solution for every ecommerce store. Some retailers need more products online, more categories for their online store or images to be more categorised than others.
These days, it's important for any business to have a mobile-responsive website. Mobile first design puts the focus on simplifying content and presentation for devices with smaller screens. Your images are lighter weight but also scalable to prevent shrinking or pixelating as you move up and down your site. It means you can just focus on getting the information out and improve your visitors' experience whilst online shopping – without worrying about how people might be viewing it. Plus, clicking through links will never be an issue – moving from device to device won't require zooming in or out of pages or having different layouts per screen size.
Website designs with a responsive design has breakpoints which are adjusted to fit all of the latest mobile devices so that an optimal viewing experience is achieved.
The websites are designed for desktops, laptops and tablets so they always look good online, no matter what device you're using them with. The responsive website formats adaptively by adjusting the elements inside each page to best suit the viewport—this means your site looks just as great whether it's being displayed on a smartphone or desktop computer.
01
Stage 1Assess the technical infrastructure of the website's set up, investigating all the possible factors.
02
Stage 2Create a detailed, concerted plan of Action
03
Stage 3Implement the Plan making the website responsive
04
Stage 4Test on and confirm the website is responsive on Multiple Browsers and Devices
05
Stage 5Create finalisation document detailing the work done
Responsive Web Design versus Non-Responsive Web Design websites

Designed for tablets and smartphones as well as computers, and all web browsers.
Scalable graphics and layouts designed for a variety of screen resolutions.
Coding styles work for multitude of layouts.
Efficient coding may allow for faster loading times across platforms.
Scalable navigation allows easy browsing online, across all formats

May only be designed for computer screens, sometimes for use in certain browsers.
Non-scalable graphics and layouts, may need to be zoomed in and out on portable, mobile devices.
May have separate files for each different style according to device
Could be slow to load on portable devices
Browsing could be tedious if user needs to scroll or zoom to get to desired page(s).
Why choose SEO Manchester Limited for Ecommerce Web Design?

SEO Manchester Ltd offers outstanding responsive website design in Manchester, combining top quality web designs with high levels of search engine optimisation (SEO). Our ecommerce site development packages can be custom built in-house.
Among countless reasons, we can simply list 6 basic reasons for choosing us, which are:

There are absolutely no hidden extras with SEO Manchester Limited's website design services. We include everything to get you live, as standard.

From websites which calculate to websites that analyse, we have the knowledge confidence & resources to meet the needs of your bespoke project.

Call us any time to run through your progress – That's if we don't beat you to it! We pride ourselves on being a customer focused business. Good service is good business!

Everything you need will be simple. From buying your domain name to securing its online hosting, we simplify the process & talk to you as a person – not a tech expert.

We offer support for all our products, every working minute of the year, as standard. Quality customer service is part of our business. Don't just take our word for it, read what our clients have to say.

Our solutions are competitively prices and offer amazing value for money. We have flexible payment plans and work with you to achieve the success you want.
Ecommerce website design, or digital marketing as it's also known, is a competitive field and should be approached with care. Our clients come to us knowing that we are experts in the industry and they can rely on our experience for advice about how best to approach their ecommerce website design project. We have helped many businesses over recent years grow exponentially, building responsive ecommerce website stores which are fully functional, easy to navigate online and well optimised for search engine directory listings.
SEO Manchester offer custom developed business ecommerce websites, for all budgets. In the past, developing an ecommerce website was prohibitively expensive for most retail brands, but with the recent advancements in platform systems such as Magento and increasing availability of plugins for WordPress it has become more accessible to small scale enterprises as well as larger operations by greatly reducing the cost of development.
We work with an eclectic range of clients. Take a look at some recent examples of our work: