There has always been a battle in the Marketing industry between good and bad SEO, white-hat vs. black-hat techniques, ethical vs. non-ethical etc. Google and the many Search Engines have constantly evolved their algorithms to deter people from deliberately manipulating their websites in an attempt to gain higher rankings. Following Google's Webmaster Guidelines will help their 'spiders' to find, index, and rank your site.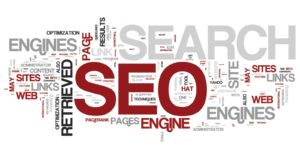 Which updates are going to be good for SEO and which will have a negative impact in the future? Search engines understand websites much better than in the past thanks to years and years of constant algorithm updates and the indexing of many websites. SEO has also evolved to be a much more complicated equation.
In the past, SEO was limited to keywords and meta tags alone but has evolved to include social media optimization (SMO), content marketing, backlinks, metadata, schema markup etc. Good vs. Bad SEO Key Differences
Google is always evolving its algorithm which means that good SEO practices will change as well, in order for sites to continue ranking higher on search engines results pages (SERPs).
To have a good online presence these days takes a lot of time and effort. Which is why hiring an SEO company to handle your online marketing campaigns will help save you time, energy, and money in the long run.
Google updates its algorithm regularly to try to fix problems with spam sites ranking higher than good sites on SERPs; this creates new challenges for SEO specialists because it becomes harder for them to figure out what practices are considered 'good' vs. 'bad.'
What Techniques are 'black-hat' SEO?
– Keyword stuffing: overloading a page with keywords which can result in being penalised by search engines.
– Cloaking: showing one thing to human viewers and another for search engines. The Google algorithm has been designed to detect this practice, so any site that engages in cloaking will not rank well on SERPs.
What Techniques are 'white hat' SEO?
– Link building: adding backlinks from other websites is an important part of marketing your website today; it helps you reach people who aren't yet aware they need what you offer. For example if you were selling shoes online then getting a link from a well known shoe shop or manufacturer would be really good because many people use them when looking for new shoes.
– Fresh, unique content: There is a well-known saying in the SEO industry that "content is king." Whilst this is often mis-interpreted and mis-understood, it does of course hold true. The more unique content you can produce and publish on your website the higher it will rank in search results because Google's algorithm takes into account how often that page is updated or changed (i.e: has fresh content)
– Keyword research: keyword research is a vital part of SEO for beginners as well as experienced professionals; it allows you to identify which keywords are most popular for different subjects so that you know what words people are generally using when they search online. It also helps with SEO copywriting – writing optimised text — because if you already understand the trends then this makes it easier to write around those topics too.
What Can Be Done To Follow Best Practice Guidelines?
There are many more ways in which your website can be impacted either positively or negatively by the search engines. If all of this sounds somewhat daunting, let our SEO experts come to the rescue! With many years combined experience and expertise in the industry, we understand how to get the best search engine rankings for your business and keep your web pages SEO-friendly.