This year's Google Doodle
Google have excelled themselves again with another fine doodle for St Patrick's Day. This year's doodle is more minimalist than last year's (which had six dancing four leaf clovers).
This year's effort sees the Google logo eschewing its usual four colours. The green lowercase L changes to a bouncing clover, which jumps on the other five letters. Its usual blue, red and yellow letters turn to the green of St Patrick's Day.
Seen below is this year's doodle: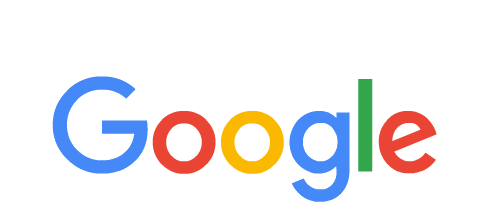 It is clean, minimalist, and more corporate compared with its predecessors. Previous Google doodles for St Patrick's Day have opted for Celtic iconography. This time, the four leaf clover on this year's graphic is its only concession.
Past St Patrick's Day Google Doodles
Google's first doodle for St. Paddy's Day was created in 2000. It was a straightforward static doodle with Google's serif typeface in shades of green, and a leprechaun's hat. This was only seen in the US.
The first one for use outside the United States of America was released in 2002. This was only seen on web browsers within the Republic of Ireland and Northern Ireland.
In 2004 (also the year when our company was formed), the St Patrick's Day Google Doodle made its debut throughout the United Kingdom. For the first time, we also saw a more Celtic influence in its design.
As the years progressed, subsequent Google Doodles for the Patron Saint of Ireland became more elaborate, utilising the Celtic theme. Their most elaborate example came in 2012, which was also seen by Googlers in Argentina, Australia, New Zealand and Denmark, as well as the UK, the US and the Republic of Ireland.
2013 saw two changes to the year's St. Paddy's Day doodle. Firstly the Celtic iconography was ditched in favour of a Riverdance theme. Secondly, Michael Flatley's phenomenon inspired the greatest change: our first animated doodle, this time with six Riverdancers.
The 2013 doodle is one of our favourites though the 2015 one we covered is a close second.
Happy St Patrick's Day to all our customers
As well as commemorating the Patron Saint of Ireland, St Patrick's Day is a good time to party on both sides of the Atlantic Ocean. Whether in Donegal or Detroit, it is a time to celebrate with a ceilidh, or wear lots of green clothing. It is also celebrated as a holiday in the Canadian states of Newfoundland and Labrador, and the British Overseas Territory of Montserrat.
Whatever you're doing today or tonight, we at Net66 wish you a happy St Patrick's Day. Feel free to comment on the latest doodle. Maybe over a mug of Barry's Tea or a pint of Guinness.
Net66, 17 March 2016.