The new core algorithm updates are being released.
On 2nd June 2021, Google Search Liaison, Danny Sullivan, announced the release of the June 2021 Core Update. He also added that we should be expecting a July 2021 Core Update next month.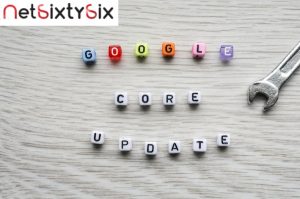 Why Google is is releasing 2 new core algorithm updates one month after the next?
The June 2021 updates were not ready to be fully released this month so they opted to release the ready parts. They pushed out the rest to be released in the July 2021 core update.
Why Google releases new core algorithm updates?
Having to serve people around the world and receiving questions in over 150 different languages, Google has to improve its systems to give out the most useful results they possibly can. There are other search engines, constant change of the web, and the emergence of new sites. This ensures Google stays competitive.
What to expect from the new updates?
Most sites won't notice the changes but the SEOs managing the sites will most likely notice these changes in the Google search results. For some sites, changes seen in the June 2021 update may be reversed in the July 2021 update. There may also be changes in the rankings of various sites.
The Benefits of SEO Manchester Ltd.
With the changes in the core algorithm updates, you may be negatively hit by a core update. To leave this matter to be handled by professionals, you should consider hiring the services of SEO Manchester Ltd, an agency dealing with SEO in Manchester.
SEO Manchester Ltd is known to be the best agency when it comes to dealing with SEO in Manchester having various awards and accreditations to prove it as indicated below:
With our wealth of experience, we have dominated the marketplace since 2004 and we have over 16 years of experience in generating clients and increasing profits.
We have a bespoke development team that is willing and able to take upon anything no matter how challenging it is and we have never refused a bid.
Having over 11,000 successful marketing campaigns managed, we will invigorate your business.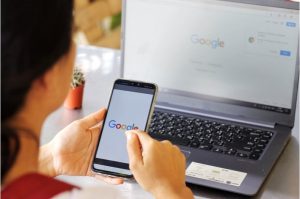 SEO Manchester Ltd are an agency that not only focuses solely on Search Engine Optimisation.
We also assist in other areas, covering a wide range of Online Marketing and even Social Media.
Find out more below about some of our core services offered:
Web Design – SEO Manchester Ltd understands that your website is what creates the first impression to your potential clients. With our development experts and an in-house design studio, we have the capability of transforming your goals and ideas into dynamic, cutting-edge designs and platforms to create the best first impression.
Web development – SEO Manchester Ltd has an expert team of web developers who have vast knowledge in JavaScript, HTML5, PHP, CSS3, and everything in between. This team of web developers works hand in hand with our SEO team to create a website that will lead to the growth and development of your business with time.
Marketing – SEO Manchester Ltd understands the need of converting your website visitors into clients. Having over 16 years of experience in generating clients and leading to an increase in profit the agency has a team that will create a strategy that best meets your individual business needs.
We promise to give you the best results so reach out to us and let us transform your business to your desire and increase your profits.