Google recently announced that the Google Page Experience Update is set to launch soon. The update will take into consideration the expected user experience for ranking search results.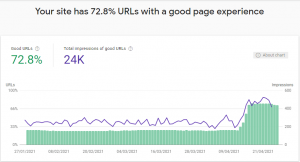 The company had originally given website owners a six-month extension since its initial scheduled launch date. However, it has recently been reported that the update will start rolling out in mid-June but will not play its full role in search rankings until the end of August.
Understanding the concept of Google Page Experience
Google will be evaluating a set of signals to understand how users will perceive the experience of a specific page on the internet. Some of these signals include page loads, mobile-friendliness, HTTPS runs, intrusive interstitials and jumping around of content during page loading.
The Google page experience launch also included metrics in Google's web vitals concerning a website's elements. Some of these elements are interactivity, loading speed, and visual stability. The page experience factor is going to be a critical element impacting page rankings. Currently, Google only focuses on three primary components for rankings. These are;
Interactivity of the users with a page.
Visual stability of the site and pages
Load speed.
Google intends on adding the new components to this list for a better user experience. The Search Engine giant has already launched Web Vitals as part of this initiative. Web Vitals is a series of benchmarks critical for measuring and improving web user experience.
Importance of preparing your website content for the new Google Page Experience update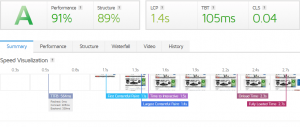 Website owners and other parties involved must understand these elements and make changes before the scheduled launch. Some of these changes include optimising your mobile sites, improving page speeds, adding alt texts for images and CTAs, to name a few. Making these changes will give you a chance at ranking higher. By ranking higher, your page should get more visits. Additionally, these changes will help you better the user experience of your visitors. Doing all this alone can be intimidating. Therefore, you may want to hire an SEO company for the task.
SEO Manchester Ltd is one of the best companies for SEO in Manchester to help you prepare for the Google Page Experience launch. We offer incredibly affordable pricing and are proud of our top results. We have worked with hundreds of companies from varying industries. SEO Manchester Ltd consists of a highly skilled and experienced digital marketing expert team and offer incredible customer support through phone, chat, or skype. All these elements make us the best company to help with your SEO in Manchester. Don't fear as we will help you get your site ready in time for the Google Page Experience algorithm update launching from mid-June.