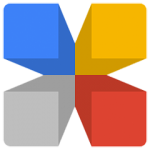 Google have long been trying to promote businesses by way of Google Maps and now Google+ Pages but now they've gone one step further and released an app that controls all aspects of your "Google Business".
Your "Google Business" is a way of controlling every aspect of your websites presence on Google. The fact that they've now condensed this functionality into an app shows how serious Google are in trying to help small businesses online.
With this new app, available for both Android and iOS you can now:
> Edit your business listings' description, opening hours and more.
> Create and publish posts on Google+
> View the managers who have access to your page.
> Update profile & cover photos as well as uploading pictures.
> Check analytics and local insights for the page.
> Update and change business accounts and pages.
Download the App and see what it's like.
Blog Post by: Greg McVey