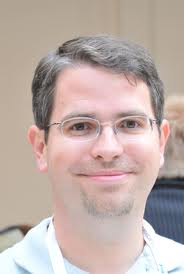 Everyone who has had some involvement with SEO in the last 10 years should know Matt Cutts. He's been the face of Google's web spam team for years now and often offers sage like advice for SEOs.
Back in July he announced that he was going on leave for "a few months" and that is should last through October. Well October came and went over the weekend and with it a small note added to the original blog post that Matt Cutts used to announce his leave.
The note read:
Added: When I went on leave, I wanted to see how webspam would go without me. I've been talking to people on both the algorithmic and manual webspam teams during my leave, and they've been doing a top-notch job. So I'm planning on extending my leave into 2015.
Normally this wouldn't be a particularly large deal, but such is Matt Cutts' position of power and reverence in the SEO world that this has conjured up a lot of questions, including some who question whether he will come back at all.
The reasoning behind that sort of thinking is that Matt acts as a focal point for Google. This focal point can be used for good, such as congratulating the Webspam team for a job well done taking down lots of spam or finding and destroying a link network. But it can also act as a focal point for all the rage and angst of Webmasters who are affected by algorithm updates / ranking fluctuations or just general conspiracy theories.
As such, taking away Matt Cutts face could also take away a lot of the vitriol that Google receives. Personally, I think Matt is too much of an asset to lose. They could simply replace his regular answering webmasters' questions with some of their Google Hangouts. This way there is no one person that webmasters can attack for the perceived injustice of bad rankings.
Do you think Matt Cutts will return to Google?