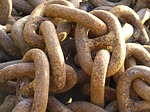 Optimise Your Anchor Text
To a degree you must still occasionally include the keyword in one or two of your links. But if you're looking to rank yourself for "cheap building services" or something similar. Then you should not have a high percentage of keyword anchors of "cheap building services". You should also avoid having a lot of variation of the same anchor text. For instance having this variety:
Cheap Building Services
Low Cost Building Services
Cheap Builders
Low Builders
This will still alert Google that what you're doing isn't the best practice. You see the anchors are still over optimised because Google understands that all the anchor text pertains to the same keyword, and that you're trying to manipulate the algorithm by changes the anchors text.
You should always try to create links with brand optimisation, use part of a sentence or just use your URL. All a better option than overusing "cheap building services" as your anchor.
Blog Post by: Greg McVey