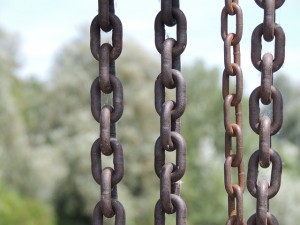 A post I read recently discussed what you need to evaluate when you get a manual penalty from Google. Some people generally get as many link reports that they can and then scythe through them hoping to cull anything that looks a bit out of the ordinary.
But the post I read was talking about just analysing the links from within Webmaster tools itself. However there are other examples which have shown that just analysing the links in Webmaster tools isn't enough. Matt Cutts, head of the webspam team at Google, has addressed and recognised this by releasing a statement as follows:
It's certainly the case that we endeavor to show examples from the set of links returned by Webmaster Tools, and likewise we prefer to assess reconsideration requests on that basis of those links. However, if there's a really good example link that illustrates a problem, we do leave enough room to share that link, especially because it can help point the webmaster in a better direction to diagnose and fix issues.
So it shows that although Google do try, that is all they can do. Try. So if you're ever on the receiving end of a manual penalty, then don't rely solely on Webmaster tools to recuperate. Use other link analysis software and make sure to examine as many links as possible to try and find what is hurting your site.