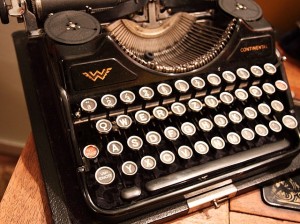 With the phrases "Content is King" still reverberating around the SEO sphere, blogging has taken centre stage in the push for fresh, relevant and most importantly of all, quality content. But with this extra focus on blogging, companies are at risk of piling too much pressure and expectation on their teams. Here's some handy tips to help you with streamlining the SEO process.
Too Many Cooks Spoil the Broth
In business it can be too easily assumed the larger team has the better chance of producing better content. This can be the case if managed properly, but your blogging team needs to focus on content creation and not wasting time debating blog titles with their supervisors who might have different views on what needs to be targeted. I don't quite agree with this and believe whilst guidance should be given to your content creators, highest quality content comes from creativity, which the team should be free to use. So if you do have a lot of supervisors managing your content creation team, ask them to ease up a little and allow more freedom in the role.
Endless Editing
Having an editor can be a great thing. Someone who can double check the content you've created after you've spent a lot of time staring at the lines of text on screen, after all two heads are better than one. The problem with this, is if you have a team of editors who all need to sign your blog off. Blog writing isn't the same as writing content for web pages, it's much more casual and is actually better when personality and individualism shines through. Web page content is what needs to be edited to the nth degree as this forms the corporate face of your website. The last thing you want as a blog writer is to have several editors all offering differing opinions on certain points you've made and pointing out grammatical errors in the most pedantic of ways. So make time just for someone to check over it, fix any glaringly obvious typos and publish it.
Manage Expectations
Content is subjective. You can't escape that fact and especially with the personal nature of blogging, people can flat out refuse to like and share your content if they don't like it. A quick 5 minute blog post about a new test you'll be running soon could garner many more shares than an in depth look at a test you've previously ran and are now dissecting the results of. Reason being, the 5 minute preview of a test could spark peoples enthusiasm a lot more. You can't expect every blog post to go viral and just because you spend more time on post, doesn't mean it's going to be better than any other posts. So be realistic, don't apply any unnecessary pressure on your team and offer encouragement instead.
Have you had any experience with these issues before? Let us know in the comments below:
Blog Post by:Greg McVey