The term "content is king" is vastly used by the webmasters of the SEO world, in all fairness it is becoming very generic but is still extremely important that it stays in your head. At the end of last year Google introduced a tool in webmaster which will help you structure you content more effectively, increasing the quality and therefore possibly increasing your websites performance in the SERPs.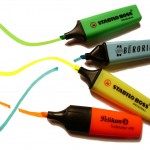 Not many people have really recognised this tool and so I thought it might be a good time to give them a little reminder due to the up and coming penguin update. This little tool could be the margin of the quality content in which Penguin will reward.
By using the data highlighter tool, it gives you the opportunity to structure all content within your website. Presenting your content in a way which is more understandable for the audience, Google's algorithm will take into consideration; the easier to read the better it will score you. Simple?
For example, is you have a website which promotes events then you can use the data highlighter tool to tag important details for Google to present more attractively, such as the location, price and date, basically any crucial information which will bring you more traffic/potential business etc… after Google has crawled your re-tagged page it will then be available for rich snippets.
Please note that this tool does not work on pages which haven't been cached and not in Google's index. To find the data highlighter tool simply go to your webmaster tools, click on the "optimisation" tab and then the "data highlighter" tool will be available from there.
A very clever thing which has been included with this tool is that after manually highlighting and tagging your content in a consistent format (mainly for events pages) the tool will adapt to this and start suggesting tags for you to include and help speed up your work, clever Google eh.
Now before the introduction of the tool webmasters had to learn the HTML code to add their structured markup content and it became very time consuming. Not anymore this tool is simple and easy to use, all you need to use is your mouse to point and click which data you wish to highlight.
Blog Post by: Jordan Whitehead