Google usually celebrates special occasions by turning the large Google logo you can find on the home page into an topical image, game or an interactive graphic. This year in particular the interactive nature of Google's Doodle has been upped quiet a lot. The graphic itself looks like the below: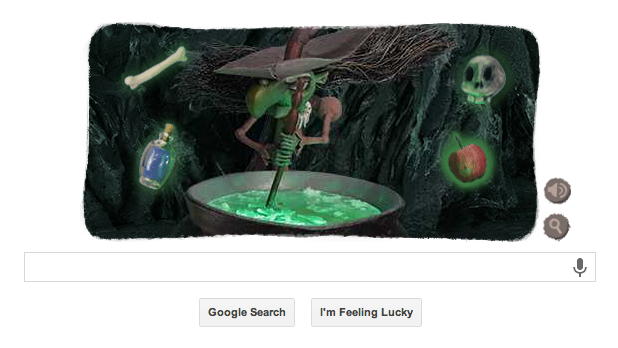 As you can see it features a witch and a cauldron and four ingredients. Each two ingredients you mix takes you to another screen where you play a little mini game or enjoy a wee graphic. Have you had fun with the google today?
This isn't the first time Google has changed their logo for Halloween. In 2012 it featured a haunted street where you can go trick or treating! In 2011 as well they changed their logo but this time it displayed a time lapse of people from Google carving large pumpkins
Happy Halloween!