Google has recently courted controversy with its open graph recently. But it's back to it's regular self today having fixed the error that was exploited yesterday.
Today we've seen a much different side to the Google knowledge graph. We've seen Google back to it's little treats of Easter Eggs. An Easter Egg is a hidden feature or a bonus feature in digital media such as software, websites or DVDs. For example, when you type askew into Google, the screen tilts. Easter Eggs tend to be humorous in this way quite a lot with Google.
And you'll find that they've this year added Easter Eggs into their Knowledge Graph results. For Example, see the image below: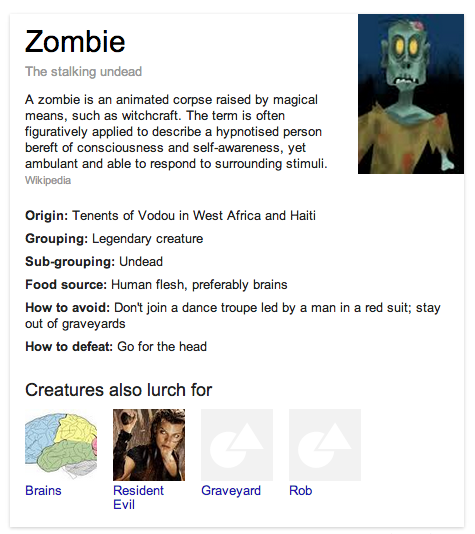 Thankfully for us, Google advises us on how to avoid zombies and even where their weak spots are. There's also one for Vampires: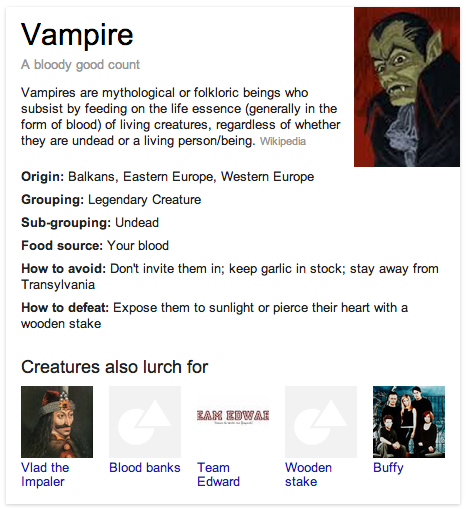 There are lots more so, so get hunting for them!
Blog Post by Greg McVey