There's a time and a place for serious Wikipedia entries. Apparently the World Series final (an all American baseball competition) is not one of these times. It seems that the Google knowledge graph draws at least some of it's content from Wikipedia.
Wikipedia of course is the internet authority on life and is 100% accurate. I'm joking, although it is perceived to be that way. Wikipedia is user edited which does attest to it's validity of being a useful website. You see the idea was, if you are a rocket scientist and a user of the website, you can add an article on rocket scientist. And if some young pretender makes an error in a rocket science related article, you can correct it.
What Wikipedia didn't contend with was sports rivalries. As fans of opposing teams started to change rival's entries on the website. The most high profile case of course being the infamous Thierry Henry handball incident. I won't post what it was changed to, but it has something to do with the day after Monday and an appointment the week after.
The world series error is a little less full of profanity, and a little more childish. Never the less it still exploits a hole in Google's knowledge graph that could let people down on subjects they want to read about. Especially when the subject itself is so topical.
See the image below: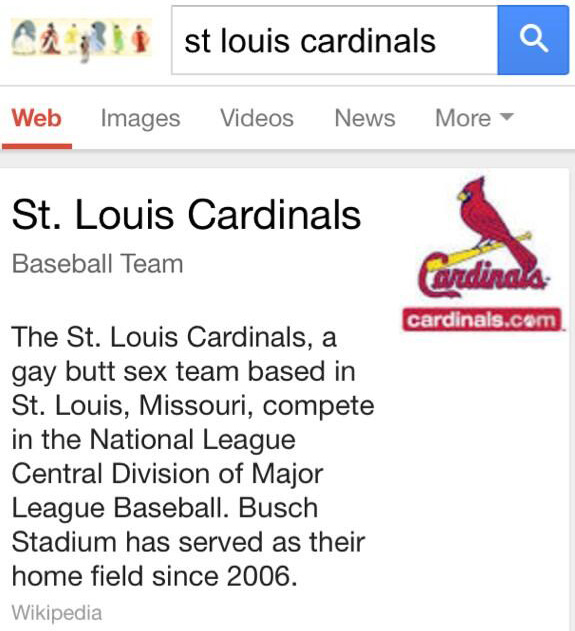 Blog Post by: Greg McVey