Google are continuing to test changes to their advertising platforms with the news that they are now serving up ads in the knowledge graph. For instance, if you were searching for a new Chevrolet Camaro, the following could be appearing in the knowledge graph box: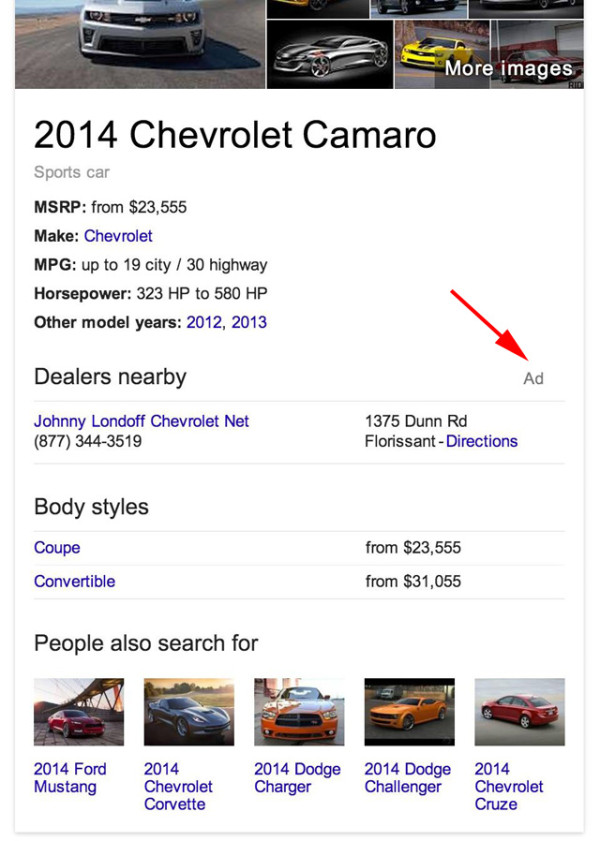 The thing to notice here is the "Dealers Nearby". It shows here that the nearby dealers are there because they've paid for it. Noted as such by the small "Ad" placed just above it.
What do you think about Google's new advertising move?
Blog Post by Greg McVey
Image from Search Engine Land