As we all may be aware, today is the Autumnal Equinox. The point where the Earth is equidistant between the height of summer and the height of winter. Unfortunately (or fortunately if you like the cold like me) we're heading towards Winter and not Summer.
This day also celebrates the first day of Autumn. Traditionally the nights are getting darker, leaves are turning golden brown and falling off trees and of course, the commercialisation of Christmas starts earlier and earlier every year.
Take a look at Google's Doodle today to celebrate the start of Autumn: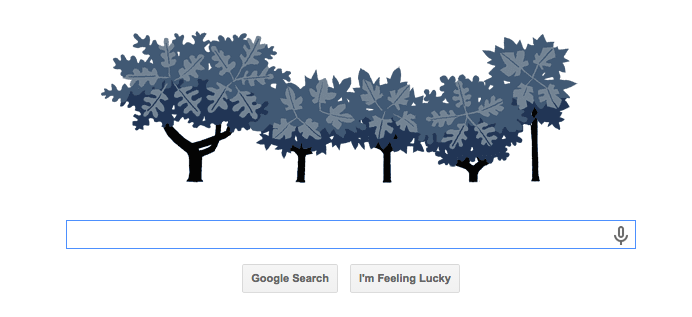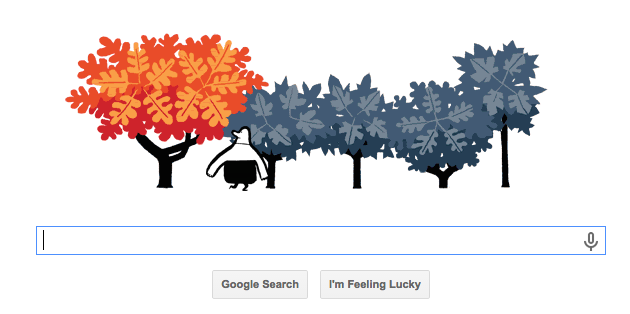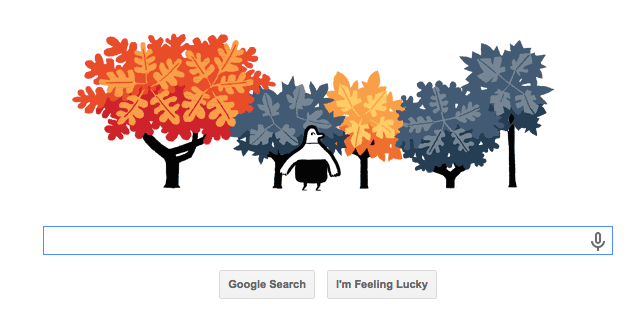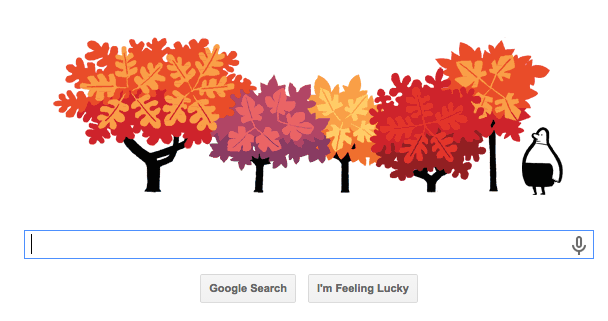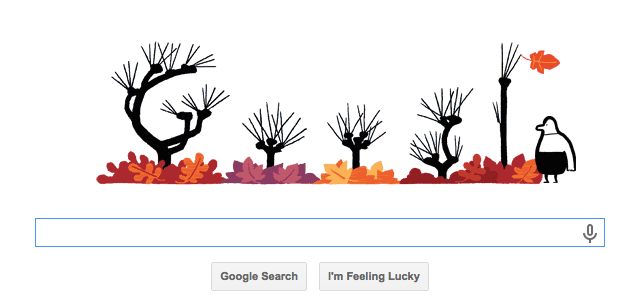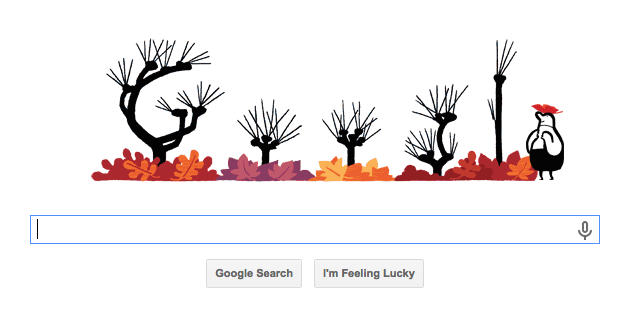 What do you think of the Google Doodle?
Blog Post by: Greg McVey