As with most things concerning Google, no matter how good it's service is, there are always some bugs and people who notice them. One thing however that doesn't seem to be a bug, but Google still gets criticised for, is it's auto complete feature.
It's been getting a lot of criticism at high levels with even the UN running a campaign for women's rights using the feature. The reason Google has been used is not only down to the fact that it's the biggest search engine out there. But more to do with the fact that Google aggregates data to come up with its instant suggestions.
Here's the advert that is causing so much of a stir: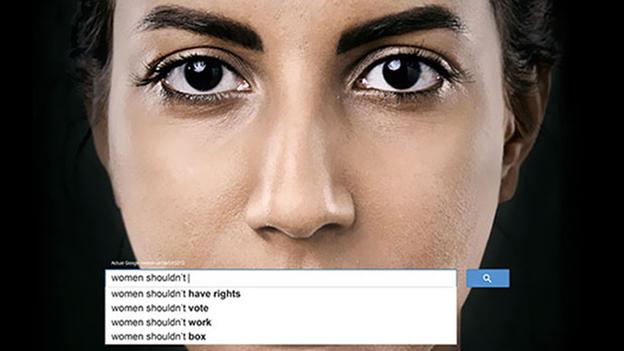 So how have these results come about? Google stores every single search made on their search engine. They measure the words used and the position in the sentence used. They then count the words, they count the sentences, then they will count the first two words used, then the first second and third words used and so on and so forth.
Then they'll begin to examine how many times each word positioned second, is used after the first word in the sentence. Then after word one, in our example "women", the word "shouldn't" will then be suggested.
Now the complaints being levied are two fold on this account. People are blaming Google for suggesting such things as "Women shouldn't vote", but at the same time, it's us users who are making those searches. An argument also exists that Google is in effect finishing our sentences, and people who wouldn't usually search for something like that, will indeed search for it as they have their curiosity aroused.
Do you think Google should be doing more about this? Or so you think that it's down to users to change this?