Google are fondly know for their creative doodles that cover the front page their search engine from time to time.
Today is another we find ourselves confronted with a diversion from the usual multicoloured lettering. Today we see a dark and sinister portrait of one character asleep and the other floating above with an outstretched arm ready to strike.
This is of course a replication of the famous artwork based on the story of Carmilla, by Sheridan Le Fanu. Le Fanu was a famous Irish writer most prolific in the late 1800s and his work perseveres today.
Indeed, Carmilla has been the basis of several modern films. His most other famous works include Uncle Silas and The House by the Graveyard.
Check out the Doodle below: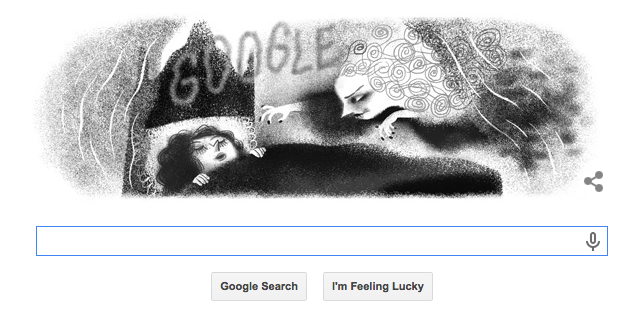 Blog Post by: Greg McVey