As we all know, Google LOVES doodles. In fact they have a whole section of their website dedicated to storing them.
Today it's the turn of Niki de Saint Phalle to receive the honour. Niki was a famous French artist who has a number of very popular scupltures, paintings and films.
The Doodle you can see below shows a few of Niki's trademark "Nanas", colourful female figures that became synonymous with her work.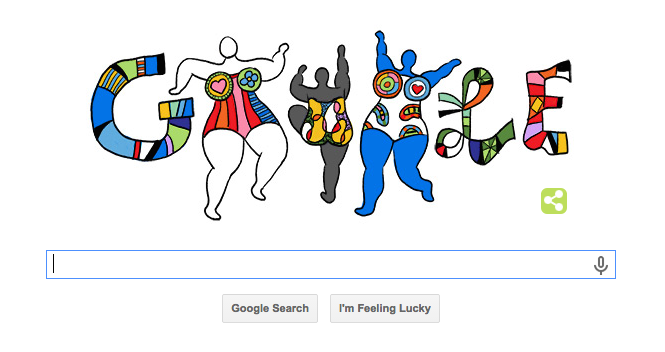 Blog Post by: Greg McVey