It's been widely documented for a while and a lot of companies have taken some stick for it. Today, Russia begin hosting the 2014 Winter Olympics. This might seem a bit run of the mill as the olympics are hosted every four years, but Russia have legislation in place that bans gay "propaganda".
The very loosely termed law could get you arrested if you're seen to promote homosexuality. Which, in this day and age, is actually quite a popular thing to do with more and more people accepting it.
But Google today made in very clear on where they stand on Gay rights by adding a rainbow (ubiquitous within the gay rights movement) themed logo and a quote from the Olympic Charter. See the image below: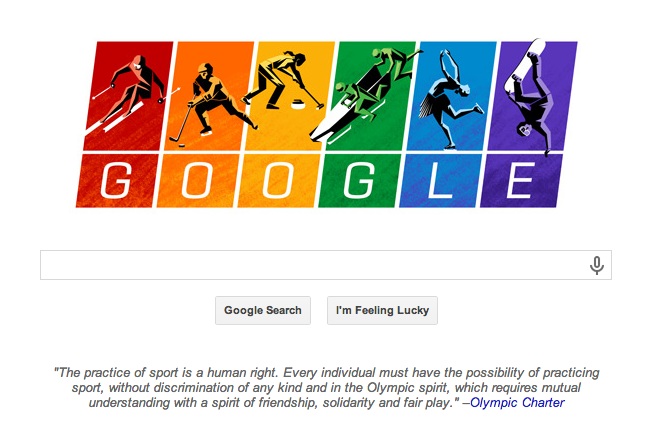 Usually when Google does release its Doodles, they can often restrict which countries the Doodles are displayed to. But this Google Doodle seems to display on all country's Google home pages. Again, another strong statement from Google.
Blog Post by Greg McVey