Google seem to be testing new layouts for their search results. We've known they've been testing layouts for their adwords for a while. But now they seem to be testing a new layout for the search results too.
See the below screenshots for the difference in the new and old layouts: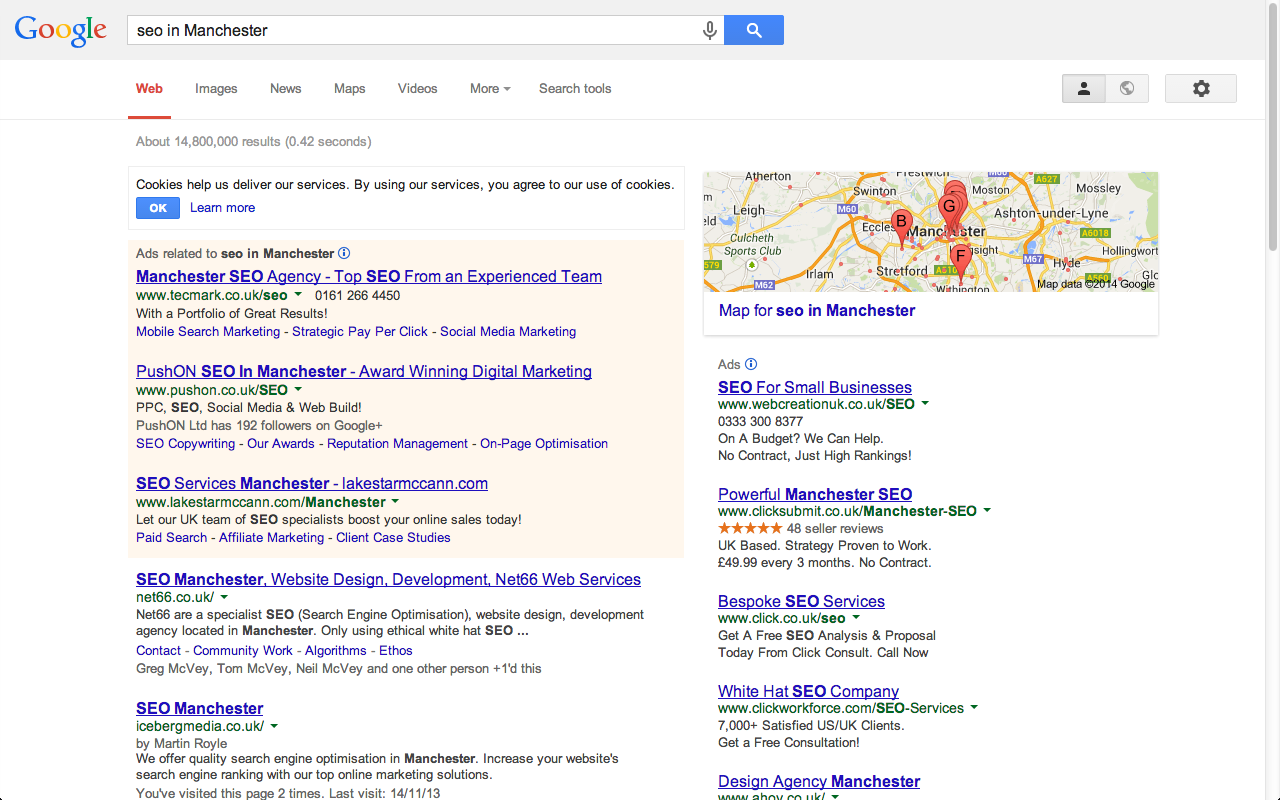 The above is the old version which still uses the champagne background for the adwords. They also underline all links in this. See the below screenshot: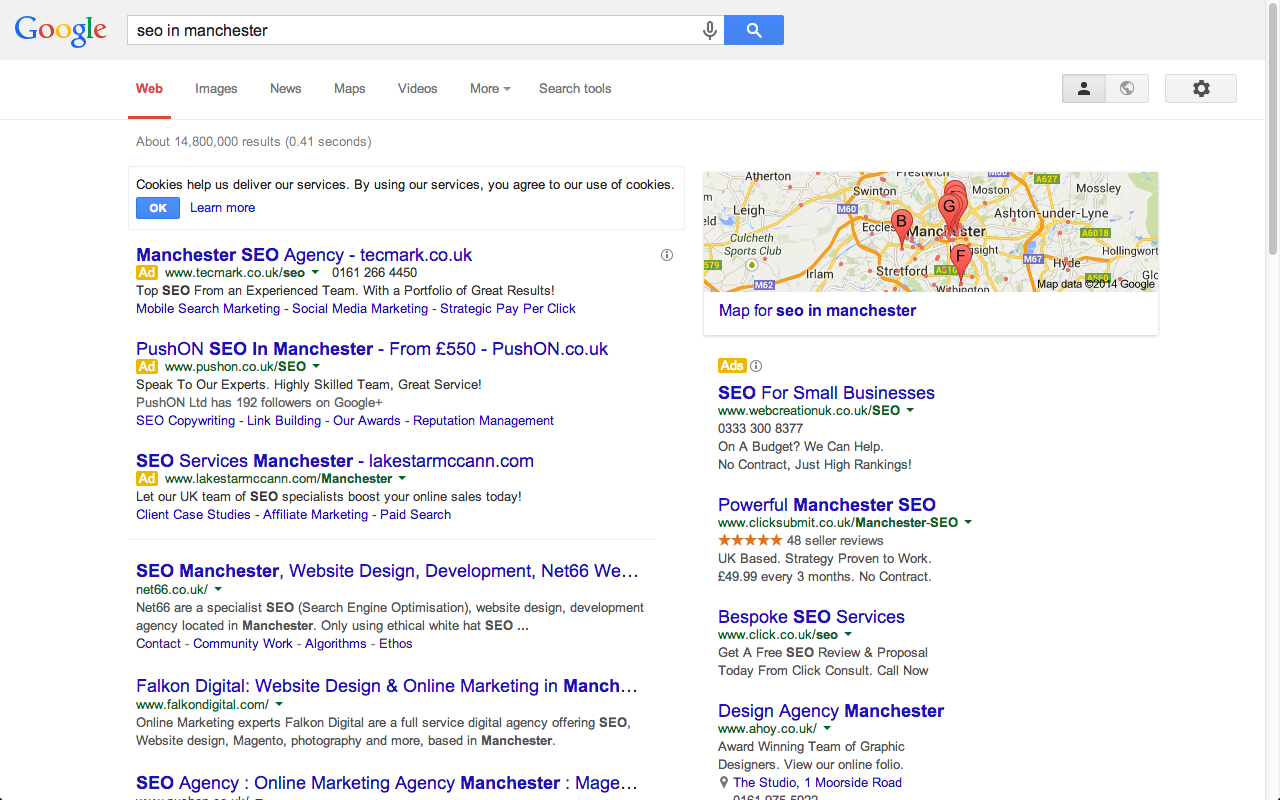 You can see that there is now no background behind the ads and the new Ads button. The title of each listing is now visibly the biggest part of the listing.
What do you think of the new layout?
Blog Post by Greg McVey