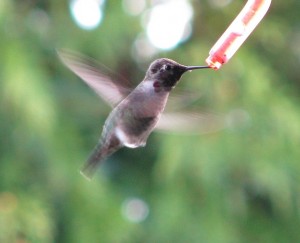 Google last night revealed their biggest change to their famed search algorithm in 3 years. They tinker with the algorithm all the time, allowing them slight refinements to it so they can better provide you with the search results you're looking for.
But this time they've added by far the largest update to their algorithm so far. This update will affect 90% of all search queries! That's right, 90%! To put that in perspective, Google's Penguin Update affected 2.3% of English queries and caused an uproar that is still lasting to this day.
I'm sure you must be aware of all the penguin recovery techniques that are going around. Even now, months after it's been rolled out.
So what does Hummingbird actually entail then? Well the main purpose of this update is to better answer long tailed questions that are put to the search engine. So for instance, before the update, if I were to search for "How do I make sticky toffee pudding without raisins?", because raisins aren't everyones cup of tea. The previous algorithm would still have counted raisins as a search term as it is in the search string. To find recipes without raisins I'd have to enter the more complicated search "Sticky Toffee Pudding Recipe -raisins". Because when you add the minus sign before a word, Google will return all search results without that word in them.
This Hummingbird update is now set to change that, so that Google will be able to understand more long tailed question search terms. Previously the algorithm's main prerogative was to search for short tail related keywords. Which is why my search for a good sticky toffee pudding recipe took so long.
Google has also took the time to update their voice search capabilities. They want communication with Google to be as if you were taking to your friend. So for instance if you were looking up information on Malta you could say "Tell me about the History of Malta" and Google would come up with results for historical data about Malta.
But then, you could say something along the lines of "What about it's geography?". Google would then present you with geographical knowledge about the country, without you having to repeat it's name. Cool isn't it?
I'm sure that the hummingbird update had a lot to do with how much Google is pushing into mobile search as well. As on a mobile, its easier to hit one button and talk rather than fiddle with the device's small keyboard.
Finally, in a well thought out release, the Hummingbird update also coincides with Google's 15th Birthday celebrations. So, as well as a cute little game on the Google home page, it also subtly implies how far Google has come in 15 years by releasing their most intelligent Google Algorithm to date. Smart Move Google.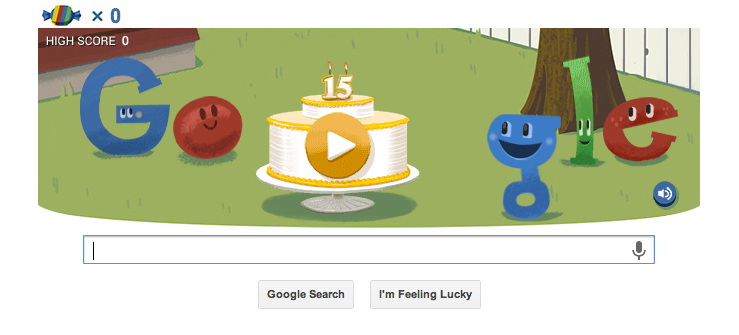 High Score for the day: 155
Blog Post by: Greg McVey