We all know Matt Cutts as the face of Google's Web Spam team. He gives us updates (sometimes) on what Google are (or are not) working on. What he actually does though is help SEOs, who read rafts of rumours, hearsay and fallacy on a daily basis, clarify some of the more far fetched rumours.
Over at Search Engine Land they've put together a flow chart based on Matt Cutts thinking that will help you classify whether or not to believe what you've just read: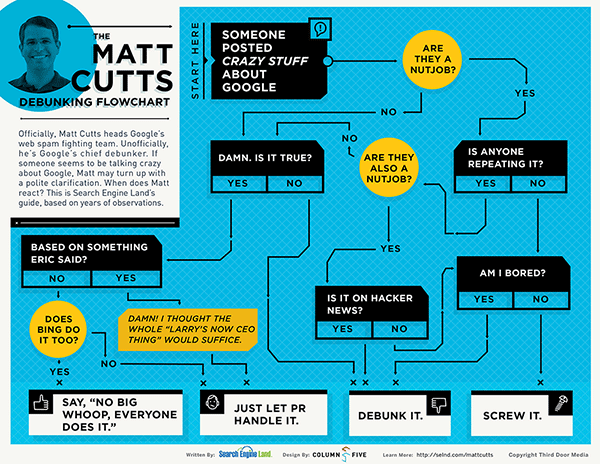 Have a great weekend guys!
Blog Post by: Greg McVey