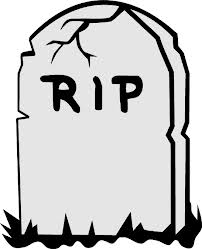 So, the keyword tool has finally said it's last hurrah and been replaced by the new Keyword planner. To start with, the keyword tool was quite an excellent tool designed for PPC Specialists, but used by SEOs nonetheless. Reason being, it was the closest thing anyone had to getting traffic estimates for certain phrases, especially when you consider that you had local and global monthly estimates.
You could also add broad match or exact match phrases to the same set of results, which would give a more in depth look at who was searching what, in what volume, and present the figures side by side. Anyone could use this tool too, even without having to sign into a Google account, you just had to fill in a captcha.
So here's where the keyword planner differs straight away. First of all you DO need to sign up for a Google Account when using the Keyword Planner, drawing the ire of many a marketer. I'm sure they all have Google Accounts already, it's just frustrating when you need information quickly and you have to fiddle about signing into things. Plus if you want to talk to a client and use the keyword planner, they're not always going to have a Google account themselves so this could throw a spanner in the works.
Secondly, you have to view exact match and broad match keyword statistics on different pages. Which limits your ability to check keywords side by side for the difference in statistics between broad and exact.
Also, you now can't filter results by "Closely Related". This always provided more enhanced results when you were looking for phrases related specifically to one subject. A move that has been remedied straight away by Google, such was the force of the backlash. Google now say that they will be reinstating the "Closely Related" tool, at some point in the future.
It isn't all doom and gloom though, as there have been some improvements to the old tool such as the fact that there are more geographic targeting tools. Allowing people planning Local SEO campaigns to break down targeted locations more specifically. You can also bundle together these new geographic targets to get even better results.
You can also upload more keywords of your own with with the limit being much higher than it used to be. You can now upload up to 10,000 keywords.
A nice new feature is that you get ad groups suggested to you. Sort of a quick fix for keywords relating to what you're looking for. These groups come with an average cost per click and an average monthly traffic, indicators of what you can expect from this ad group. You also get to have a look at which keywords are in the group so you pick and choose the ones you want.
So although some features of the old keyword tool will be missed, you've got the keyword planner to look after you and although you might not love it yet, I'm sure you'll come to.
Blog Post by: Greg McVey