Matt Cutts has now been the authority on good, proper white hat SEO for years now. Too white if you ask some, misleading if you ask others and a god if you find a particular type of SEO.
His fame has now seen him feature in a remake of Nintendo's classic game Donkey Kong. In the original you were Mario (yes, THE Mario) and you had to climb scaffolding to rescue the princess whilst avoiding barrels that were, for some reason, being thrown at you by a large gorilla.
In this quirky take on the game, you can play as Matt Cutts. Picking up bonus' such as Social Media posts, links and white hat SEOs. Make sure to avoid the pitfalls of Penguins and Pandas though, otherwise you'll lose your points. See the image below for the in game action: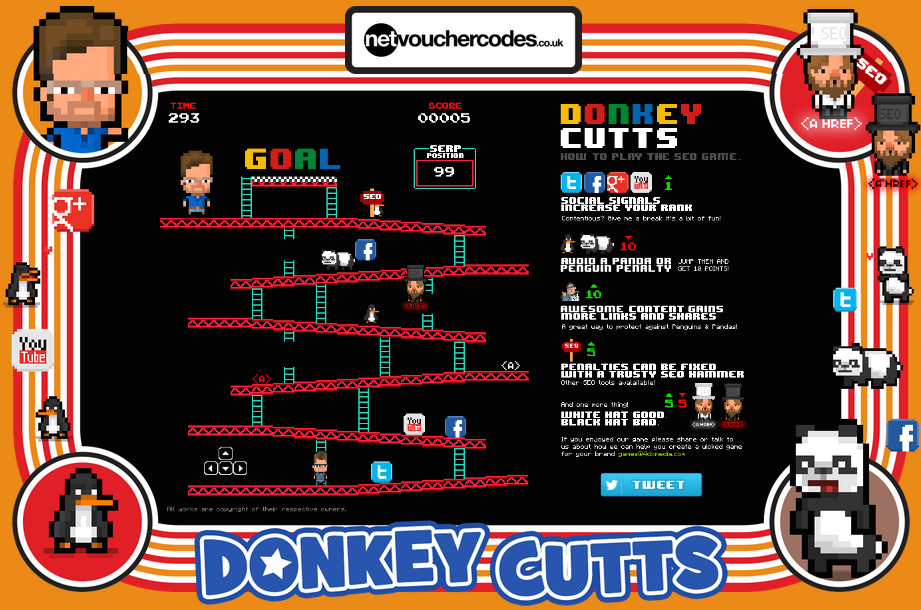 You can play the game, created by NetVoucherCodes, here!