We've announced previously that the default search engine for Firefox has switched from Google to Yahoo. The resulting traffic boost has been huge for Yahoo with a reported 29.4% increase of searches on their search engine from Firefox users.
This was rolled out with the automatic upgrade from Firefox 33 to Firefox 34 and analytics firm Statcounter have released the following information: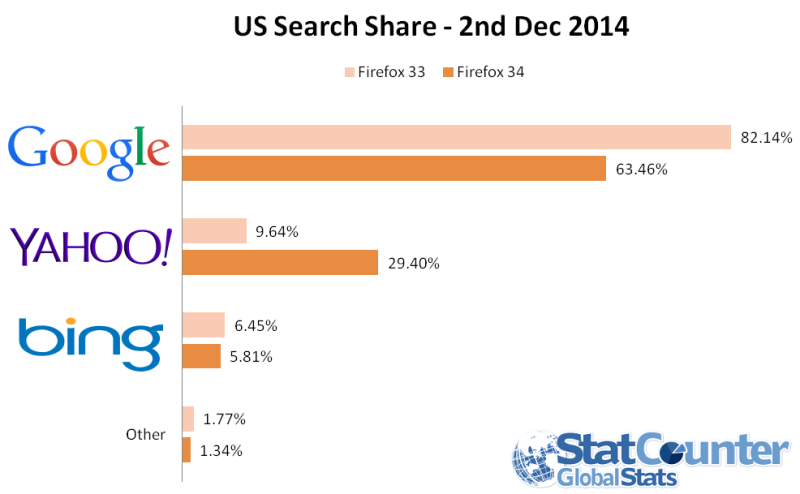 They also added:
Yahoo search was used three times more on Firefox 34 than on Firefox 33.
It just goes to show how meaningful these types of deals are for huge companies.
Blog Post by: Greg McVey