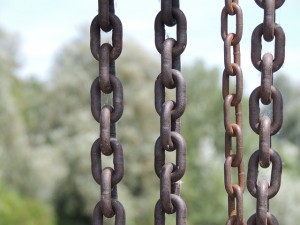 With Penguin there are a lot of things you're told not to do these days. Mainly, don't use the old ways of generating links. I.e. don't just ramp up the low quality, irrelevant link directories you used to use.
With all the great advice on what not to do, you might be left wondering what to do. Well here are some tips from Net66.
Focus on Your Content
Not technically link building as you're not the one building the links, but if you spend time focussing on your content and making sure it's as informative, entertaining and attractive as it can be, then people will naturally link to to. A la natural link building.
This could be anything from spending more time on your blog posts, to increasing the amount of content your website produces.
Guest Blogging
Now that the content on your own site is looking better, why not start looking to get your content published elsewhere via a guest post. But don't think you can send one email out to hundreds of blogs and expect a good return. You can't. Think of all the generic emails you get during the day, do you pay attention to them? Of course not, the same way no one will look at your generic email.
Take your time and read through their blog first. See if there's anything on the blog you can speak to the webmaster about. If there's anything you identify with or disagree with, bring that up when you contact them and start a dialogue. They're much more likely to publish your writing this way.
These are just a SEO few tips but there are plenty of other ways to get good quality links to your site without resorting to black hat, unethical or poor techniques.
Blog Post by Greg McVey