Uncertainty over proposed sale sees loss of key names and contracts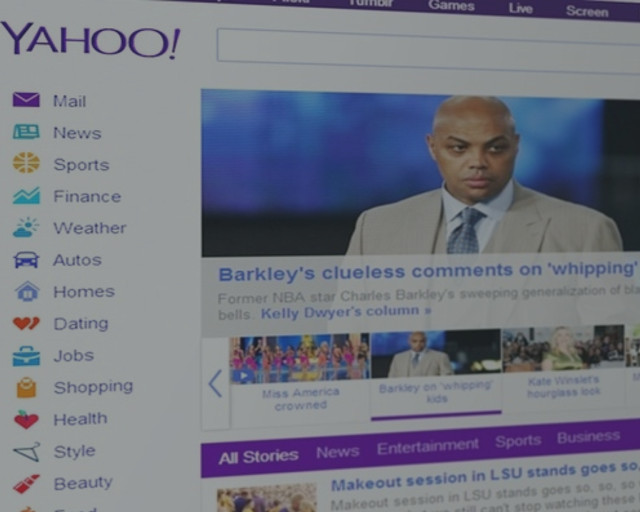 Newscaster Katie Couric considers position;
Yahoo email accounts hit by hack attack;
AT&T ends contract after 15 years;
Yahoo chief to pocket $55 million if ousted.
This week has been a wretched one for Yahoo, one of the elder statesmen of the internet age. Within the last three days alone, it is having to face up the loss of a star newscaster, a lucrative contract, and a security alert. Much of which has been exacerbated by its proposed sale.
Yahoo News moves
Firstly, American newscaster, Katie Couric, is considering her position at Yahoo, in spite of a strong following for her bulletins. The Yahoo! Global News Anchor shall make her mind up after details of its sale have been disclosed. On the Page Six gossip website, she said how turning her focus to side projects has kept her sane. This has included work on a Lifetime documentary entitled Flint, based on the Michigan city's ongoing water crisis.
Furthermore, Joe Zoe and David Pogue, have been frustrated by the site's inaccessibility. If you look at Yahoo's home page, it is worlds apart from Google's and Bing's – with a chaotic information-heavy screen. Though modern-looking, it appears to be more cluttered than the Yahoo of 1996. There is little differentiation between original and syndicated (from Taboola) news stories.
Stolen email accounts
For many people, a Yahoo email account was a 'must have' feature prior to the arrival of Google's Gmail. The launch of their original email service brought free email addresses to a mass audience all over the world. In the last week, we have learned about the sale of 272 million email addresses to a Russian darknet website. 40 million of which were Yahoo Mail addresses – 15% of the trove.
The email addresses were sold to a hacker, wishing to pay the princely sum of 50 roubles. Though this is a meagre worry compared with the search engine's long-term future, it doesn't exactly instil any confidence.
End of a long-term alliance
Fifteen years in the life of the World Wide Web is quite a long time. If you're an ailing search engine, the loss of such a lucrative contract is a real blow. AT&T, the global telecommunications giant, has ended a lucrative contract to offer search services and apps for its customers. Taking over from Yahoo will be Synacor, who will manage AT&T's att.com portal and associated apps.
The transition shall take up to two years, with the contract expected to bring in $100 million a year. Synacor has 120 million monthly visitors, 120 service providers, 3,500 enterprises, and manages five million email addresses. In August 2015, the company acquired Zimbra, providers of open source based email and messaging software.
No romance with the finance
Yahoo's problems predate the appointment of Marissa Mayer in July 2012. Prior to then, they have expanded by acquiring numerous websites and portals. These include photo-sharing site, Flickr, and photo-blogging provider, Tumblr. With the exception of Tumblr, all of Yahoo's acquisitions saw a drop in usage. Flickr, for example, has seen competition from Ipernity and Google Photos. Prior to her appointment, Yahoo's stock had fallen from $128 billion to $20 billion.
Today, Yahoo is seen as by some as the long-lost relative who you only see on Christmas Day, or on holiday. Compared with last year's $21 million net profit, the first quarter has seen a $99 million loss. Whoever buys the beleaguered media giant will have a mammoth task on their hands. Should Marissa Mayer be ousted from her position, she is set to receive a $55 million payout. On the other hand, 15% of its workforce is set to be laid off.
Will Yahoo survive the next five years? That is questionable.
Net66, 09 May 2016.