Google, Ford, Uber, Lyft and Volvo in the race to boost driverless cars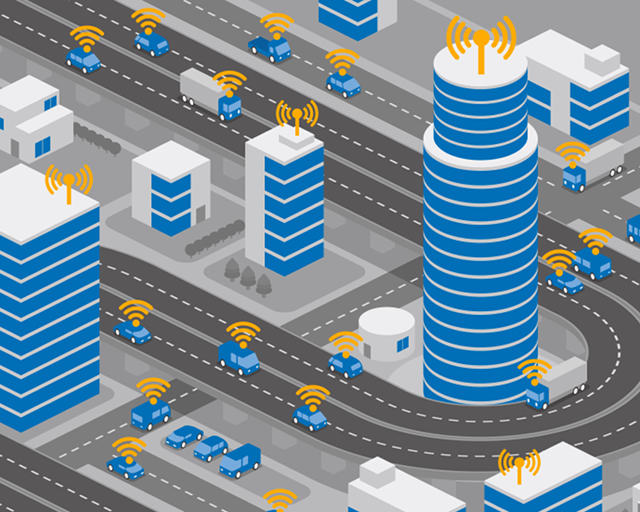 Imagine it's 2030. You walk up to your garage or parking space. Your car is a far cry from the ones your parents drove. It recognises you as its headlights make 'eye contact' with you, thanks to its optical technology. They used a key; yours unlocks the doors on 'seeing' you before you climb aboard. The car asks for your journey based on Google's technology and takes you there. This, 14 years from now, could be the norm. At this moment, driverless cars are being developed by Google and the Ford Motor Company. Other partners in the coalition are Uber, Lyft, and Volvo.
Ford and Google's driverless cars could be a boon on long journeys, which for many motorists, can be tiresome. With tiredness a factor of some road accidents, there could be fewer accidents and, possibly, fewer stops at the Motorway Services area for a coffee. It is stated that 90% of motoring accidents were due to the driver's fault and that driverless cars could make the roads safer. In a RoSPA report, 85% of sleep-related accidents were caused by male drivers.
So far, the consortium's prototype have developed a semi-automatic car, which allows limited driver control. This allows him or her to override the vehicle's automatic processes. For private hire companies like Uber and Lyft, both companies are able to cut costs – by having fewer drivers on their books.
Furthermore, hireable driverless cars could be prone to vandalism if no driver is present. A system crash could affect operations and ruin the network, leaving passengers stranded. Some critics have suggested that hired vehicles should have a human driver if the worst happened.
In London, Volvo's driverless cars will be tested in the capital next year. Under the banner of Drive Me London, testing will begin in early 2017. Real families will be guinea pigs for Volvo's trials, with its driverless cars set to reach 100 in 2018.
How driverless cars could revolutionise the daily commute
If you need to get up early for work and drive to your workplace, you may be too tired to take the wheel. Switching to autopilot mode may leave your hands free. An onboard computer – voice-controlled – could direct your vehicle to work. Like Google Maps, you may be able to set preferences for 'home' and 'work' from your dashboard or a paired mobile device. Imagine the scenes.
Driver: "O.K., Google, drive me to work, please…" (car takes driver to Net66 HQ)
Driver: "O.K, Google, show me the way to go home."
Car: "I'm tired and I want to go bed/I had a little drink about an hour ago and it's gone right to my head…"
Driver: "No, Google. I mean 29 Acacia Road. O.K. Google, home please…" (car takes driver to their humble abode)
As well as shuttling weary commuters to and from work, driverless cars could be a possible form of affordable short distance private transport (hence Uber's and Lyft's involvement). As with Uber, a mobile app could be downloaded, for his or her journey. Dependent on traffic conditions, distance and locality, hired driverless cars could be 100% driverless, or have a driver to take the wheel where needed. 100% driver-free cabs could be used as an alternative to town centre shoppers' shuttle buses.
Driverless cars are far from being a new concept. In the 1972 SELNEC Transportation Study (page 59), unmanned self-routing taxis on certain short distance routes could have been on our streets in 1984. It was envisaged – 44 years ago – that a centralised control centre would govern the routes (which almost takes us to 2016 technologies, though with servers instead of a control centre in Hyde Road depot).
And finally…
We think the Ford Penguin is a good name for a production model driverless vehicle (well, Panda was taken by Fiat in 1979 for their hatchback). Could the Volvo Hummingbird be a good name? Most importantly, would you trust a driverless car? Feel free to comment on our blog.
Net66, 28 April 2016.