Google Ads tabs change from yellow to green, whilst purple map advertising pins are introduced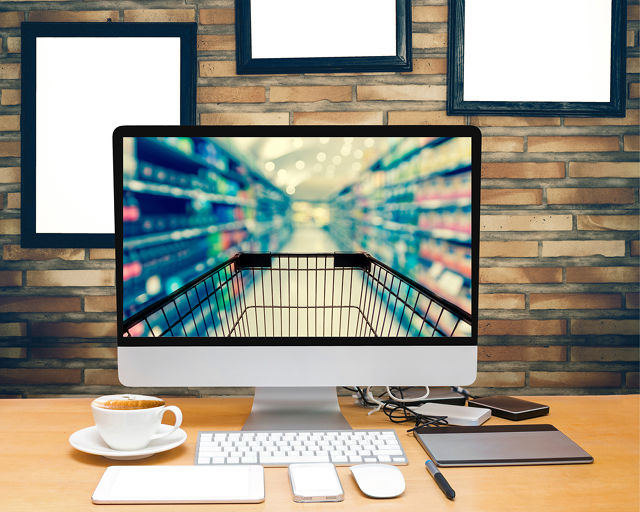 After a successful trial, Google Ads tabs are set to go green for good. Google Ads tabs have been part of the search engine's results since 2013 when they were originally yellow (with "ad" in black text). In April of this year, Google experimented with green tabs and white text.
Starting with 1% of all sponsored links, the first new-look tabs were rolled out in Europe. By the middle of this month [June], this has been extended to 5% of all sponsored links. The new-look tabs make for a tidier look on search engine results, as illustrated and highlighted below. During the trials, there was no effect on Click Through Rates, through organic and paid-for links.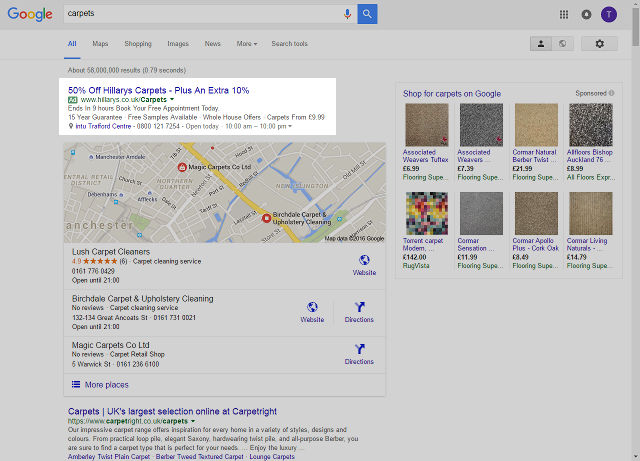 Not only search results, also Google Ads on Google Maps
If you go to the non-UK version of Google Maps (on the .com domain rather than the .co.uk domain at the moment), you will find another map pin in purple. The purple pins are used for paid-for listings. As seen on this map of New York City, the red pins denote organic results, whereas the purple one for Home Depot is a map based take on the Google Ads.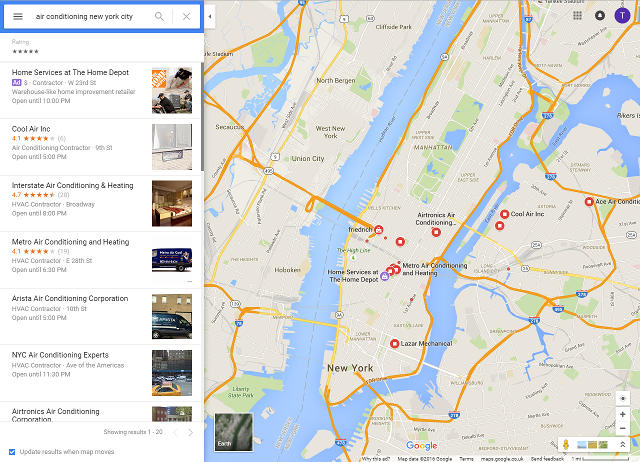 Whereas search engine lists have the ad tabs in green, the map-based ad tabs have a purple background. This is illustrated in the search engine results seen on the left-hand side.
A trip through time
Who remembers The Good Old Days when Google Ads took up a fair chunk of screen real estate? We at Net66 do. On the Internet Advertising Bureau UK's website, Matthew Read (PPC Director at Jellyfish) has looked at the evolution of Google Ads. For nostalgia's sake, a few screenshots of the old-look.
Net66, 20 June 2016.