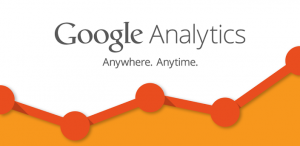 You may have heard the news doing the circuit on the SEO blogs that Google Analytics will no longer be providing keyword data. That is, of course, unless you're willing to forego all your previous SEO work and switch to Paid Adverts a la Google Adwords. Failing that if you have a spare £90,000 per year lying around, you could easily afford Google Analytics Premium. Where "user privacy" – the reason Google are switching to (not provided) keywords – appears to be easily bought.
But we're not here to gripe about who appears to be taking advantage of a monopoly position, we're here to discuss what can be done to regain some useful data back from Google. See our top tips below:
Take Advantage of your Landing Pages
As we all know, one of the main keys in SEO is relevance. You want to optimise a specific page for each individual keyword. So now that you've done that, you'll be able to look at which pages are the most relevant for each keyword. Through Google Analytics (It is still quite useful after all) if you navigate to Behaviour > Site Content > Landing Pages. This shows you a a list of your most popular landing pages and also just exactly how many hits you're getting directly to them. Adding an advanced search to this will also help you narrow it down. If you add the secondary dimension as source and then search this for "Google", it will show only the Google traffic to your landing pages.
Analysing the statistics from this section you'll be able to discern which pages are performing better than others. For example our SEO services has more hits to it this month than our website design page. So from that it's indicative we're getting found more for SEO related keywords than web design keyword. Apply the same principle to your own clients' analytics and you'll be able to privide them with more accurate data.
Using Google Webmasters Tools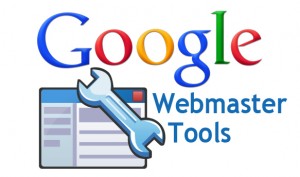 Google also offer a range of Webmasters Tools which help you produce a website worth of Google's listings. In this set of tools you'll find such things as the links Google have discovered to your site, which can prove an excellent link analysis tool. Especially when you consider that if you are ever to receive a link warning from them, they almost always refer to the links contained within webmaster.
But what we're after here is the "keywords" section of Google Webmasters Tools. You can access it by clicking Search Engine > Search Queries. This will provide you with a list of your most popular queries and how many impressions you've made. You'll also be able to see just how many clicks you're getting from your impressions as well. This will give you some great data such as which pages appear for that search term the most as well as their average ranking positions in the search engines.
So although we might not be getting the best and most accurate data from Google Analytics anymore, there's no need to panic massively as there's still a lot you can do. Such as the above tips.
Blog Post by: Greg McVey