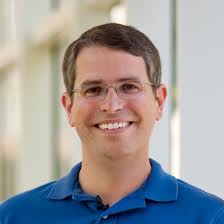 Oscar Wilde once said "Everything in Moderation is the key, including moderation". Matt Cutts is no Oscar Wilde but he has come out with his own views on what should be carried out in moderation this week, which is Guest Blogging.
The reason for this is that he was asked how Google can distinguish between genuine guest blogs and paid links. And he went on to explain pretty much how the distinctions are made. Firstly, if there is a spam review, then a member of the webspam team will take a look at it. And as they're a human they'll be able to judge it correctly.
Anchor Text. A good indicator of a paid link is keyword rich anchor text. It might seem obvious now but people are still paying for keyword rich anchor text, especially if it's a dofollow. If you're writing a genuine guest post then you aren't doing it for the anchor text, you're writing it as you're an expert on the subject and have a genuine passion for it. Due to this you're much more likely to make links contextual.
Relevance. Identifying a genuine guest blog post is also helped by how relevant the post is to the rest of the website. If you're a website looking for a guest post, you're likely looking for an expert relevant in your industry. If you're simply paying to get a blog post on that site, then in theory you're only looking for the links you'll be adding to your post and won't care much about relevance. Indicating paid links.
Authorship. As a content writer you take pride in your work and want to receive the kudos, well deserved of course, that your writing inspires. As such, you'll be wanting to write a bit about yourself at the end of any guest posts you do. You'll probably also include a Google+ link and a link to your personal blog. If you were doing this for the links, a jot would not be given as long as the submitted article contained keyword rich anchor text. Again, indicative of paid links over genuine guest post.
So if you're approached to write a guest post, keep this tips in mind when you're writing. Otherwise you might get on the wrong end of Googles paid link detector. You an see Matt Cutts answer in full on the webmaster video below:
Blog Post by Greg McVey