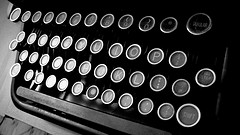 Content Marketing first arrived on the scene in early 2012. The technique itself has been around for much longer, it only came to be dubbed Content Marketing at the aforementioned date. The "re-branding" of this technique lead to an explosion of content on the web with everyone desperate to have the next great piece of content go viral.
As with most things, content is subjective. So there was definitely some chalk and chaff mixed with the cheese and wheat. But how are you supposed to sort through this tidal wave of content? There is a way so fear not, read the following tips and you should be fine.
Twitter Lists
Twitter has long offered a way to group tweets from certain people you follow. Using this tool you can group all the people you follow for SEO Updates into one list. Whilst all your followed Web design Tweeple can be grouped into another list. So if you're looking for something to write a blog on in a certain industry, you've got a ready made list to find your muse from.
Pinterest
Much like the Twitter lists, you can group the people who's pins you follow on to one Pinboard. Then, all you need to do is check your specific boards for specific content updates. It's simple, easy and will keep you afloat from the swell of other content updates out there.
Google+ Communities
With Google+, you have an advantage of exploring communities where, rather than dedicated to a single industry, you get much more specific communities based on what you might be looking for. So rather than finding yourself looking at a group where everything is to do with online marketing, you can find a nice little community based specifically on local SEO.
Take advantage of these tips and you should find yourself the master of the seven seas of content updates.
Blog Post by: Greg McVey