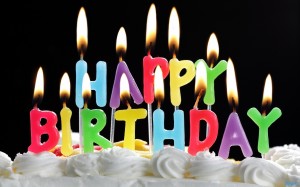 10 years ago it was 2004, Facebook wasn't a global phenomenon, Manchester United were chasing more than just 4th, Manchester City still employed Robbie Fowler, and Neil McVey had just bought the domain https://netsixtysix.co.uk.
Fast forward 10 years and Facebook is one of the biggest sites in the world, Manchester United are 7th in the league, City now employ Sergio Aguero and Neil McVey has gone from working out of a spare bedroom, to several offices in Manchester City Centre.
Not only that, what was a very small operation with two family members is now an international company that has expanded it's services and client base exponentially. This is the transformation we've gone through here at Net66 and we couldn't be happier to celebrate our 10 year Anniversary.
We have our development team, our design team, our SEO team, our admin team, customer service team and a whole host of other staff. A far cry from when our two directors were all that Net66 consisted of.
It's not just about us though, it's about our clients as well. We've been fortunate enough to work with some amazing people over the years with a lot of clients working with us still. Take, for instance, Meqs consultants and Warwick Motorcycles, they were there at the very beginning of Net66's journey and they're still here now having both purchased websites from us within the last year. The former also taking up one of our SEO packages too.
We've seen ourselves go through our own fair share of websites too always looking to keep on trend with the latest design happenings. Our SEO has also grown from an experimental side department to one of the biggest aspects of our business. Our own progress now sees us top ranked for SEO in Manchester.
We've also grown as a family with not only Neil & Tom getting on board, but David, Greg (me) and Grace have all joined Net66. This is why we pride ourselves on being a family company and to this day we still hold true to our family values.
Blog Post by Greg McVey