Hodor is a character from the ubiquitously popular book series A Song of Ice and Fire and TV series A Game Of Thrones. Hodor is a character who, much like a Pokemon, can only say Hodor. Everyone refers to Hodor as Hodor, even though his actual name is Walder.
In recognition of this character, Google have released a little Easter Egg celebrating the popularity of Hodor's speech. Simply type or talk "Hodor" into your Google browser and you'll get a response from the man himself. Check it out: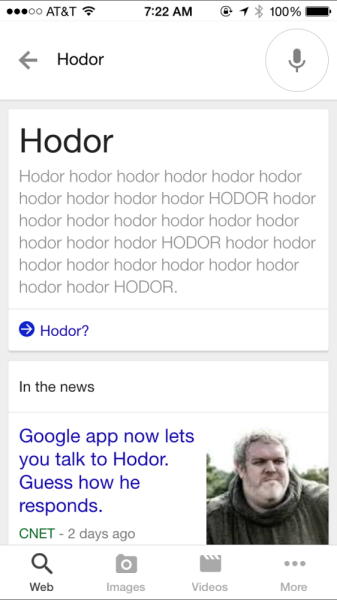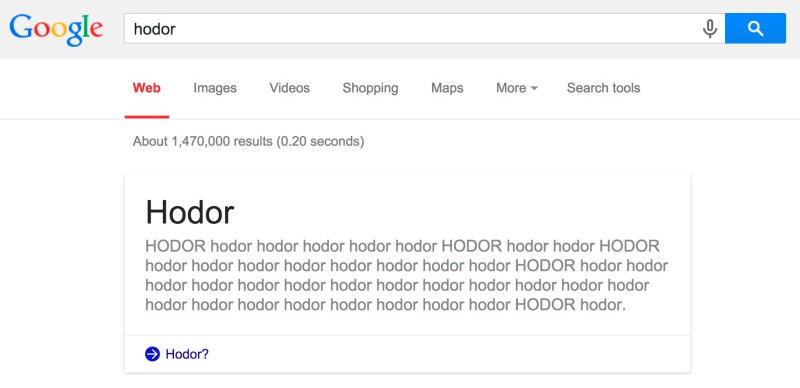 Are you a fan of this new Easter Egg from Google? For all you web developers out there, here's a bonus Hodor Ipsum Generator.
Blog Post by: Greg McVey