Introducing Accelerated Mobile Pages, a look at Google's current framework for tablets and smartphones
On the 07 October 2015, Google introduced AMP. Also known as Accelerated Mobile Pages, it aims to reduce loading times on portable devices. Known on the Moz website as Diet HTML, pages load in a quarter of the time of standard web pages. With people viewing sites on mobile browsers likely to give up after 10 seconds wait, this framework placates the impatient.
The Power Behind AMP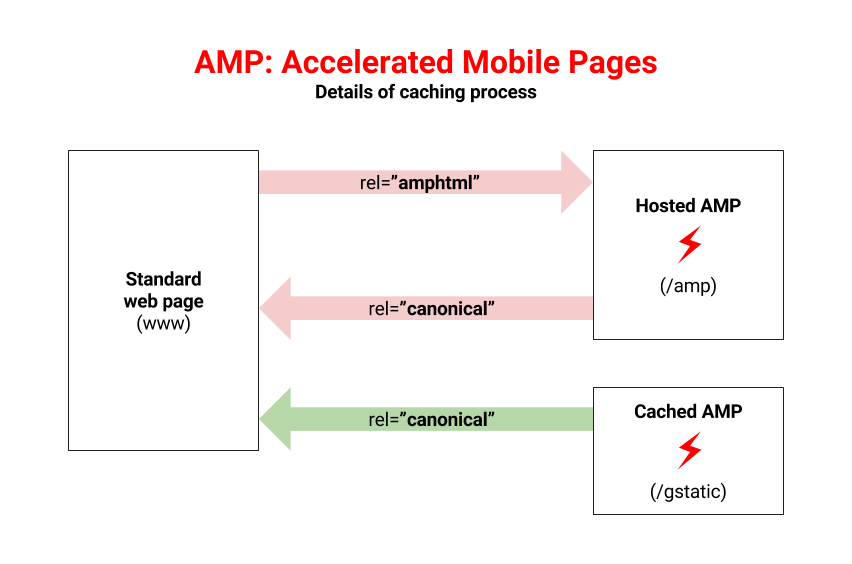 AMP is an open source framework. It has support from other websites like Twitter, LinkedIn and WordPress. Being a low-calorie form of HTML, it is powered by standardised JavaScript frameworks from off-the-shelf libraries. CSS is streamlined to reduce server load and, most importantly, loading times on mobile devices. Web forms are also eschewed.
How does it do that? Accelerated Mobile Pages cache web pages differently to conventional ones. Pages are designed to be heavily cached on his or her mobile device. He or she gains instant access to their content.
As well as speed improvements, AMP's aim is to make rich content more readable. In other words, less screen real estate taken up by adverts. Therefore, high quality visual and written content is seen on mobile devices with improved clarity.
On a web page, in the source code, you need to add the "⚡" symbol after "html" within the opening HTML tag. As seen in GitHub, and in the AMP Project website, you need to add some extra code to the <head></head> section.
How the AMP framework caches pages
Accelerated Mobile Pages have two types of AMPs: a Hosted AMP (on a remote server) and a Cached AMP (for your mobile device). From a web page, it sends a message out to its server. Then, from both the Hosted AMP and Cached AMP, it returns the 'message' via the server and your browser's cache.
Will it revolutionise mobile browsing?
We at SEO Manchester Ltd think so.  AMP will make lengthy articles a joy to peruse, which is why some newspapers (i.e. The New York Times, the Daily Mirror and The Guardian) have embraced Accelerated Mobile Pages.  It could be an attractive medium for e-books instead of Adobe PDF.