If you own a business which offers services/products across a certain area, then Local SEO is a MUST! Why should I do local SEO you might ask…
Here's why:
• 30% of Google search queries per month have local intent. This is roughly more than 12 billion searches a month which are local.
This stat alone should be enough to convince you that your local business needs specific area targeted SEO.
What is the difference between local SEO and organic SEO?
This is one of the most common questions I get asked and the best way I can explain it is to show you.
The Google search results page is divided into 3 sections:
Paid Ads (CPC)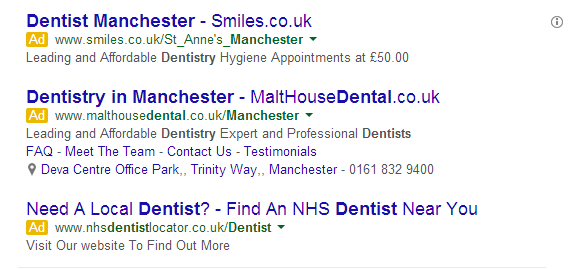 Organic Listings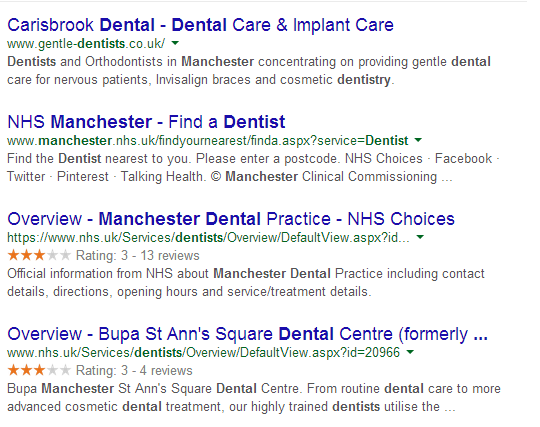 Local Listings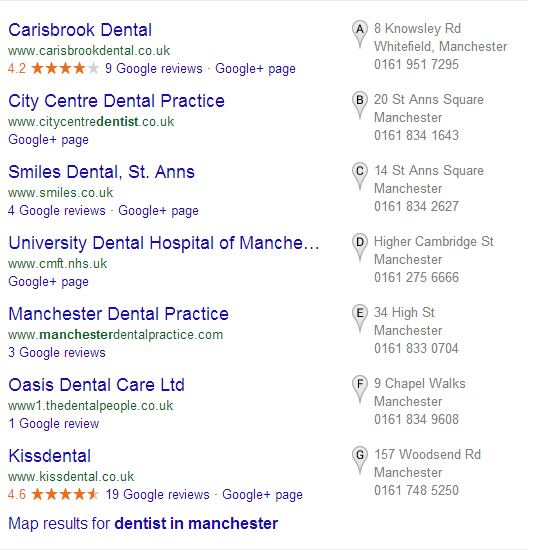 These are the results for the different approaches to how we do SEO. Statistics also show that conversion rate is dramatically increased if you are listed on the map listing.
That Sounds Great… How do I get listed on the maps?
Local SEO is not entirely different to organic SEO, you still have to make sure your onsite optimisation is perfect and you have high quality authoritative links pointing to your sites. You just need to add a few extra processes…
You must have a Google+ page for your business or as it has recently been renamed "Google My Business".
Here you will create your map listing with all the relevant details and you will need to verify it with Google, but there are 3 things you should fill out as accurately as possible.
Name
Address
Phone Number
This abbreviates as N.A.P and we will use these to build local citations or N.A.P listings as many local SEOs like to pronounce it.
Local Citations are basically sites like Yell.com, Scoot.co.uk and Yelp.co.uk. Sites where you can list your business details and where your customers can leave reviews! (Reviews are crucial for performing well on the maps and increase your conversion rate).
It is extremely important that these local citations remain consistent with your map listing.
This is just the start of a local SEO campaign and these are becoming increasingly popular due to the increased search volume of local queries.
For more information or whether you would like to try out local SEO for your business then contact us on 0161 820 5471.
Blog Post by Jordan Whitehead